The Modern Way to Wax Seal
Crafted by the artisans at WaxSeals.com, Self Adhesive Wax Seals are individually pressed into authentic sealing wax with your choice of image and finished with an adhesive backing.
Beautiful, project-ready and easy to use, these seals are the perfect way to add wax seals to your custom stationery, snail mail, crafting and branding projects!
Available in three signature edge types and three exclusive adhesive options, these wax seals can be completely customized to your project.
How To Design Your Self Adhesive Wax Seals
Step One: Select Your Artwork Style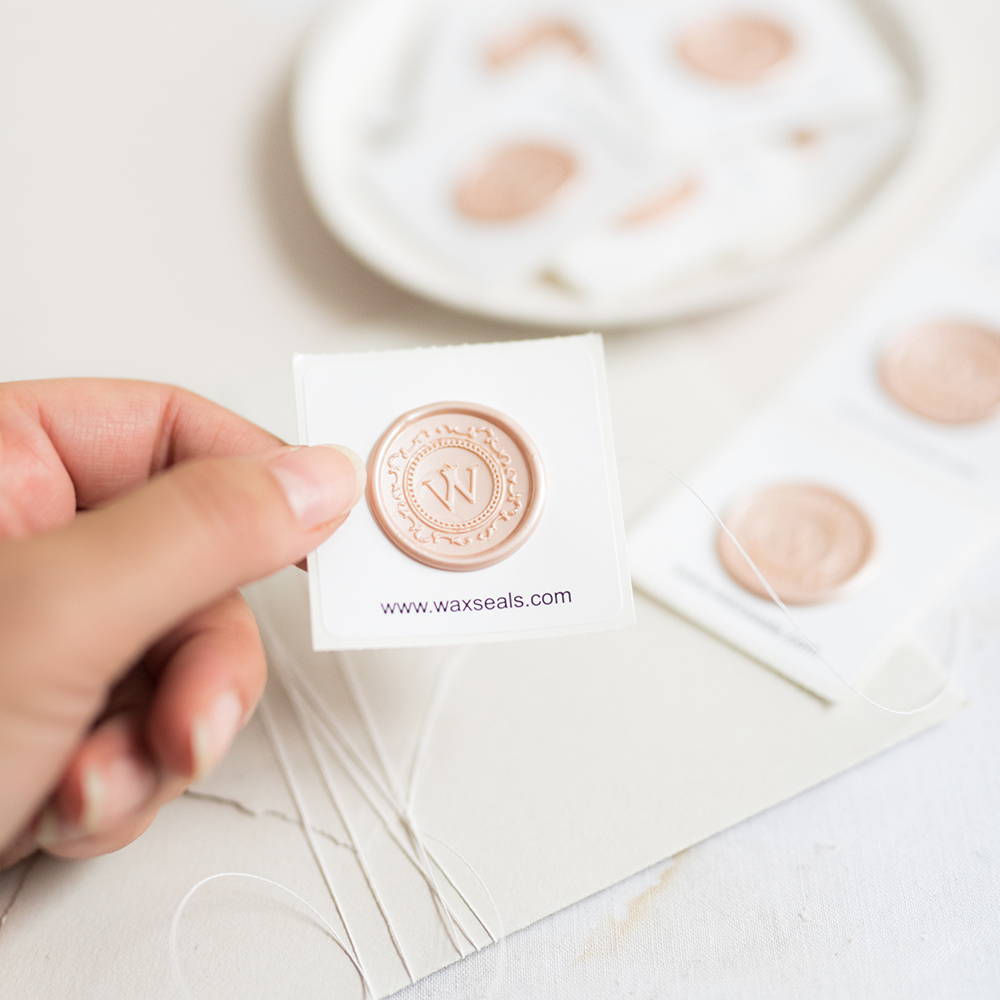 Create custom wax seals with your very own artwork, monogram, custom design, or logo.
Black and white high resolution vector image.

No shading or 3D effects.

AI, PDF, EPS, or JPG formats preferred.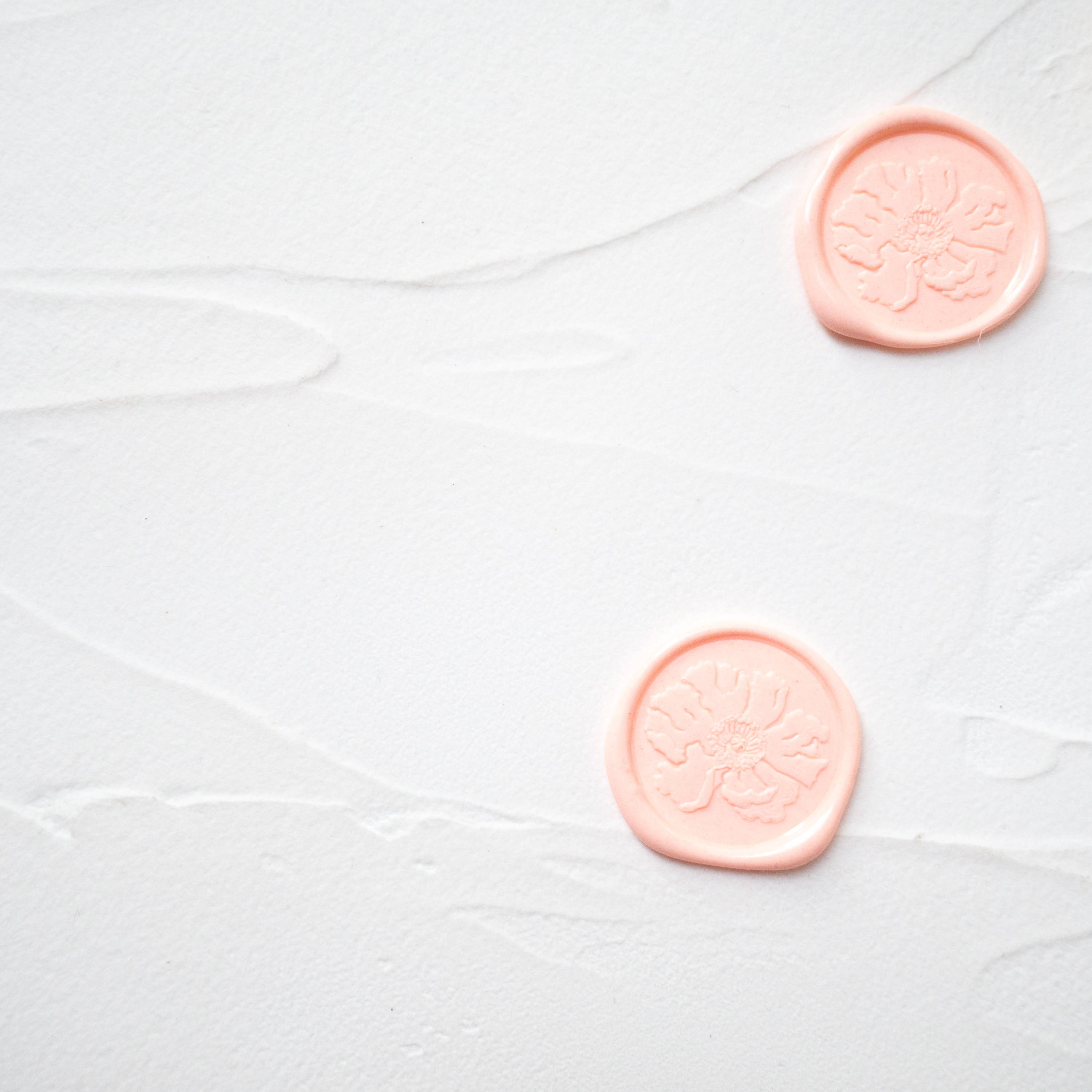 ---
Step Two: Choose Your Signature Edge Types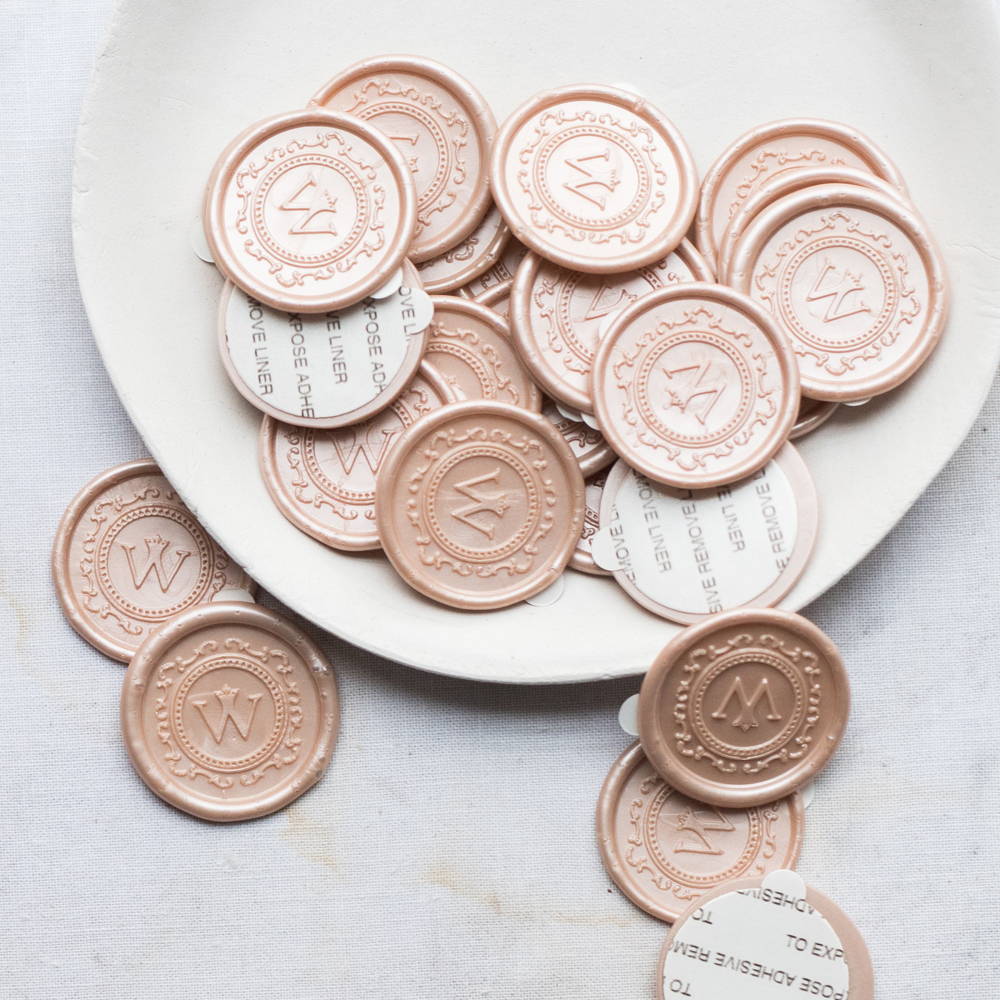 A clean and uniform look from seal to seal*.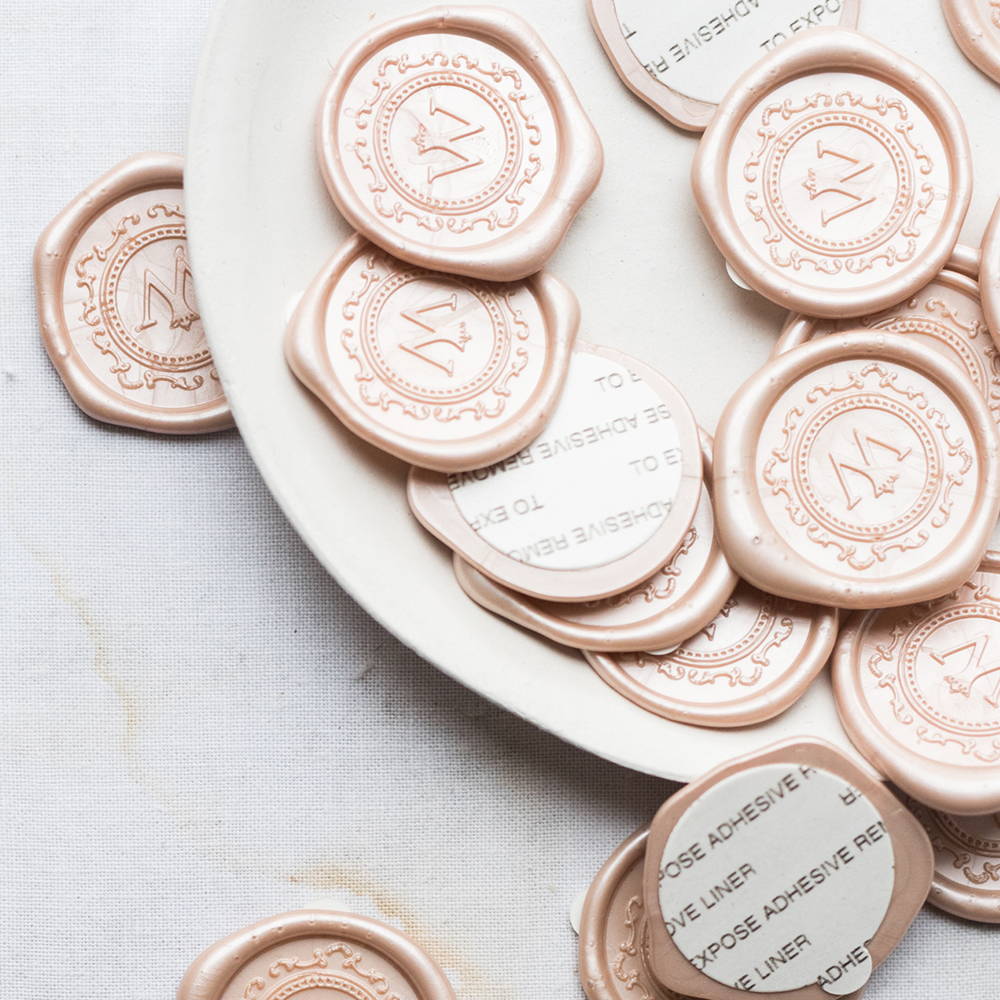 A slightly irregular, organic look from seal to seal*.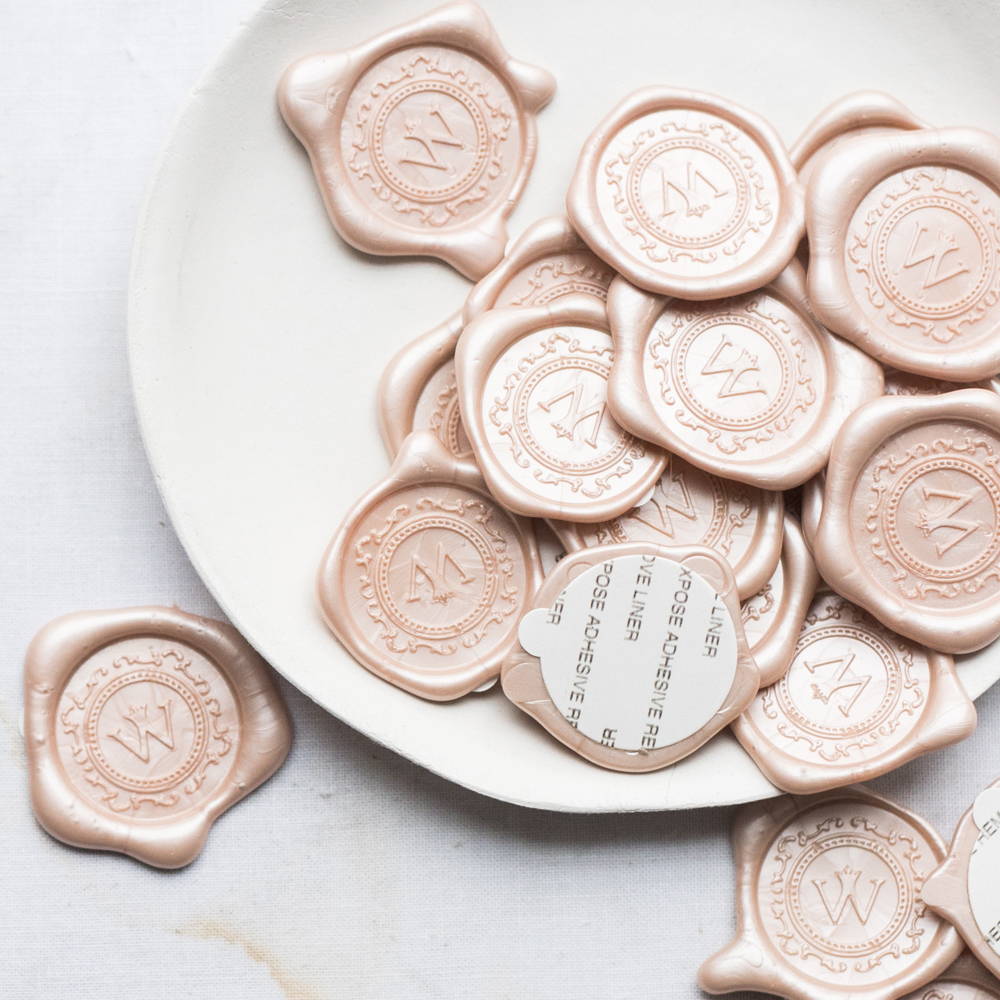 A very rustic, varied look from seal to seal*.
*As our wax seals are individually made, the finished look from seal to seal may vary.
---
Step Three: Choose Your Adhesive Type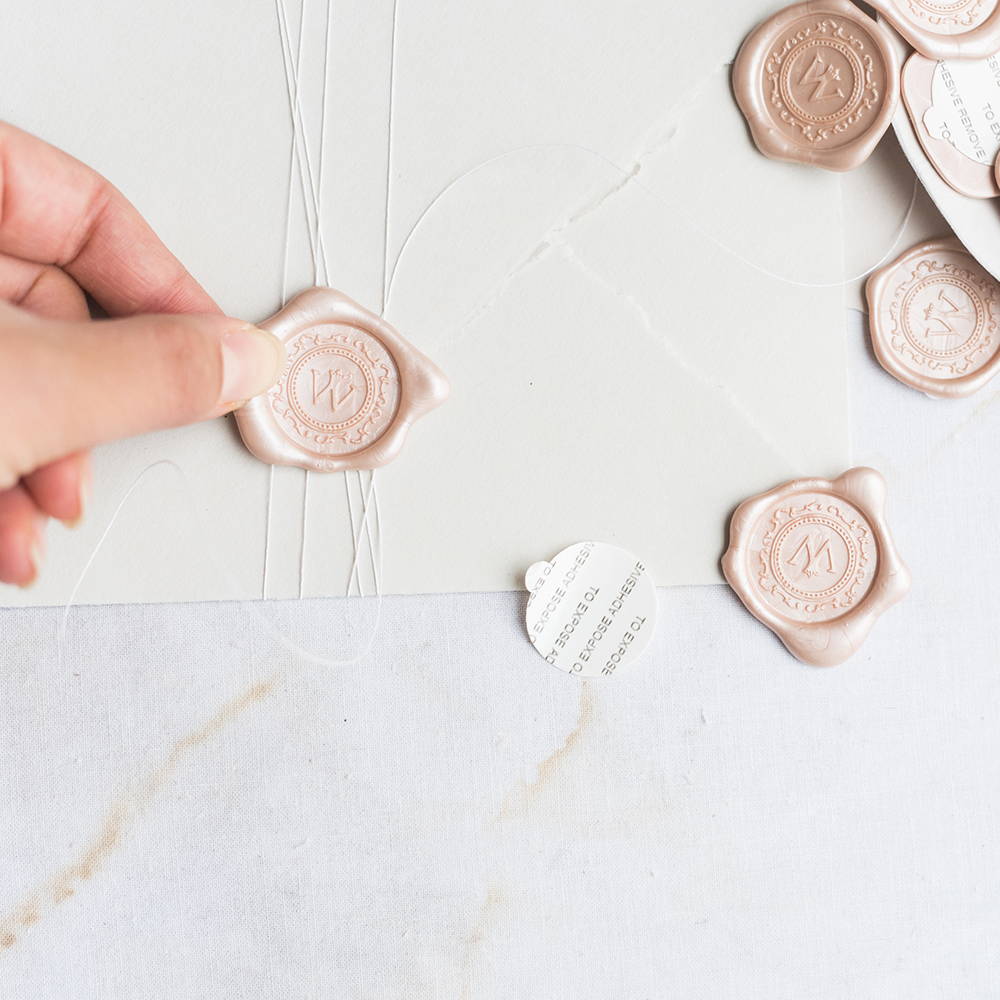 Our strongest adhesive type, Professional Grade Wax Seals are designed for a wide range of surfaces and applications.
Recommended Surfaces:
Thick, coated, or textured paper and cardstock

Coated Surfaces (Glass, plastic)

Vellum & Ribbon

Packaging/Branding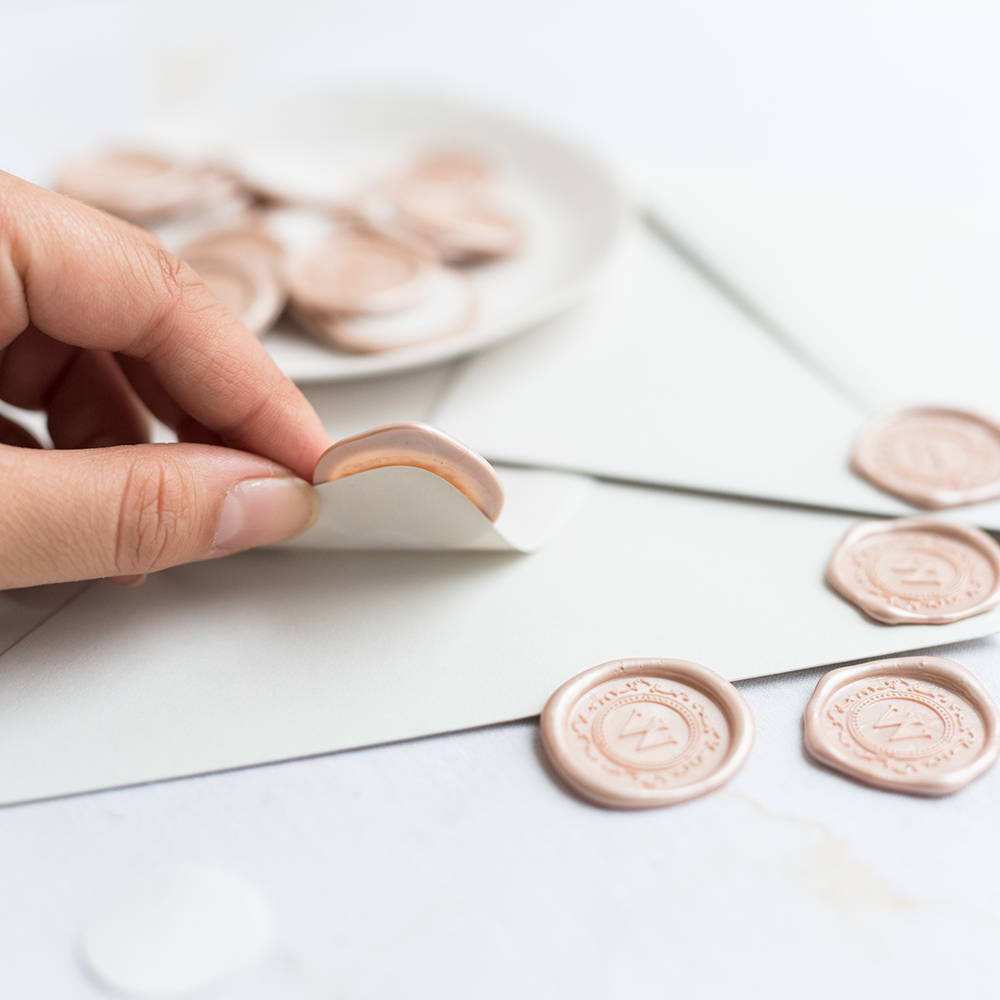 Designed like a Post It Note, our Resealable Wax Seals will seal, remove cleanly and re-seal approximately 3-5 times.
Recommended Uses:  
Gatefolds

Delicate Surfaces

Mirrors

Escort Cards

Seating Charts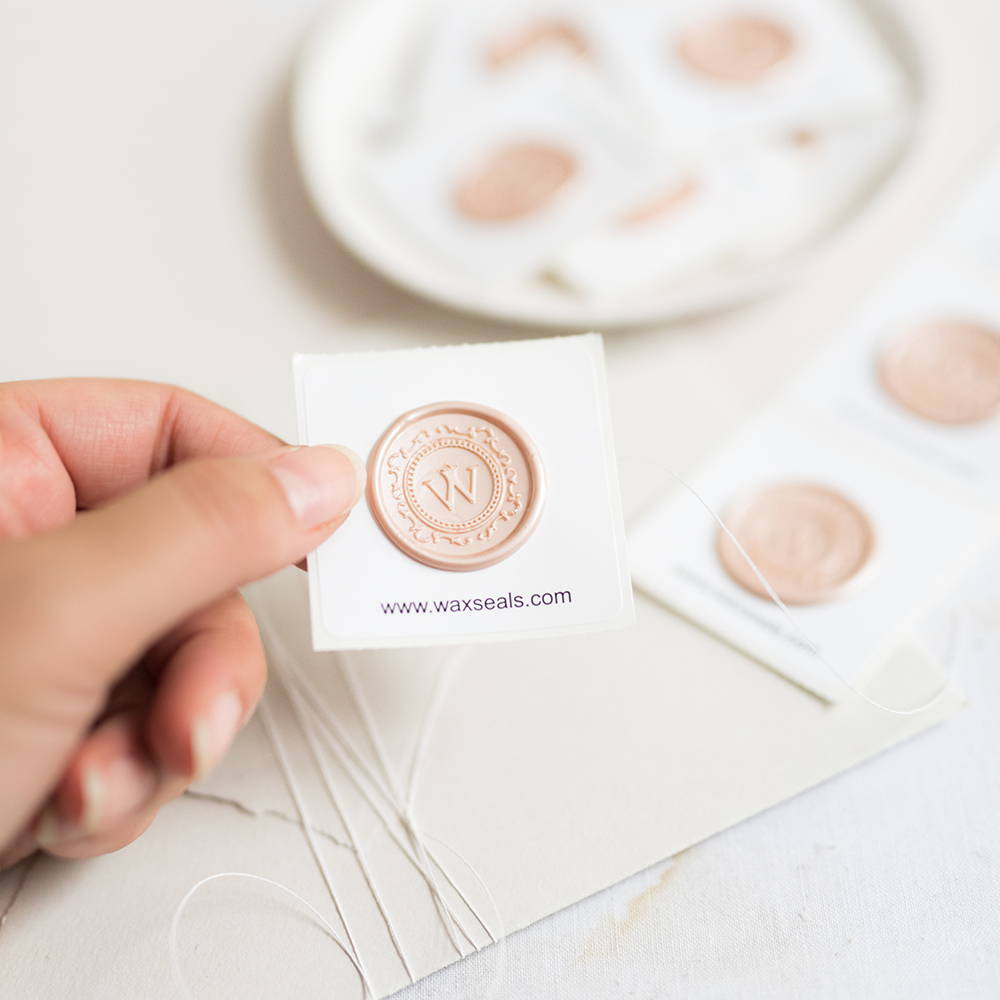 Our lightest adhesive option, Craft Wax seals are suited for light use on untextured, uncoated paper only.
Recommended Surfaces:  
Light, untextured, and uncoated paper.

Light, untextured, and uncoated cardstock.

Not suited for mailing.