Planning your wedding during a regular year is stressful. Planning your wedding during a pandemic? Now, that's a whole other level of stressful. There are so many unknowns, uncertainties, and questions. We know this, which is why we're taking all of the uncertainty and unknown out of your wax seal planning with this guide! Because we're looking for just about anything to celebrate this year, we're making this guide "Fall Edition" which basically just means we're going to be showing off some of our gorgeous wax colors that embody the beauty that this season brings!
If you want the perfect wax color, something that matches your bridesmaid dresses, or the stationery that you've already planned, it's SO important that you order wax swatches. We really do try our best to display our wax colors accurately digitally, but the truth is that there is nothing like seeing our colors in person. Our Sealing Wax Color Swatches are FREE for the month of October 2020! Limit one per color, just pay shipping!
Stock or Custom Wax Seals?
There is more to wax seals at ARTISAIRE than just color (although color might be our favorite part about seals). Another thing you'll need consider when planning your wax seals is whether you want stock or custom.
If you are in a rush or looking for something more price-sensitive, choose from one of our many beautiful stock designs created by our Creative Community Members. These designs ship faster as they are not custom, are sold in our most popular size and shape (1 inch, round), and come in a limited palette of our fan-favorite colors.
If you're looking to spice up your wax seals, if you're searching for that completely custom and bespoke look, Custom Wax Seals might be exactly what you're on the hunt for. You'll get to choose from over 40 colors, play with shape (round, oval, square), size, and style (modern or organic)! Prepare for longer shipping and production timelines when you shop custom! We recommend purchasing our Wax Seal Sample Pack if you are thinking about doing Custom Wax Seals! The Wax Seal Sample Pack includes sizing, shape, and style samples with color swatch add-ons, allowing you to easily see our customization options in-person!
"Be faithful to your own taste because nothing you really like is ever out of style."
There really is not a right or wrong time to use a design. If you love it, it's the right time! That being said, if you are looking for something to suit the season, here are some of our favorite designs this Fall...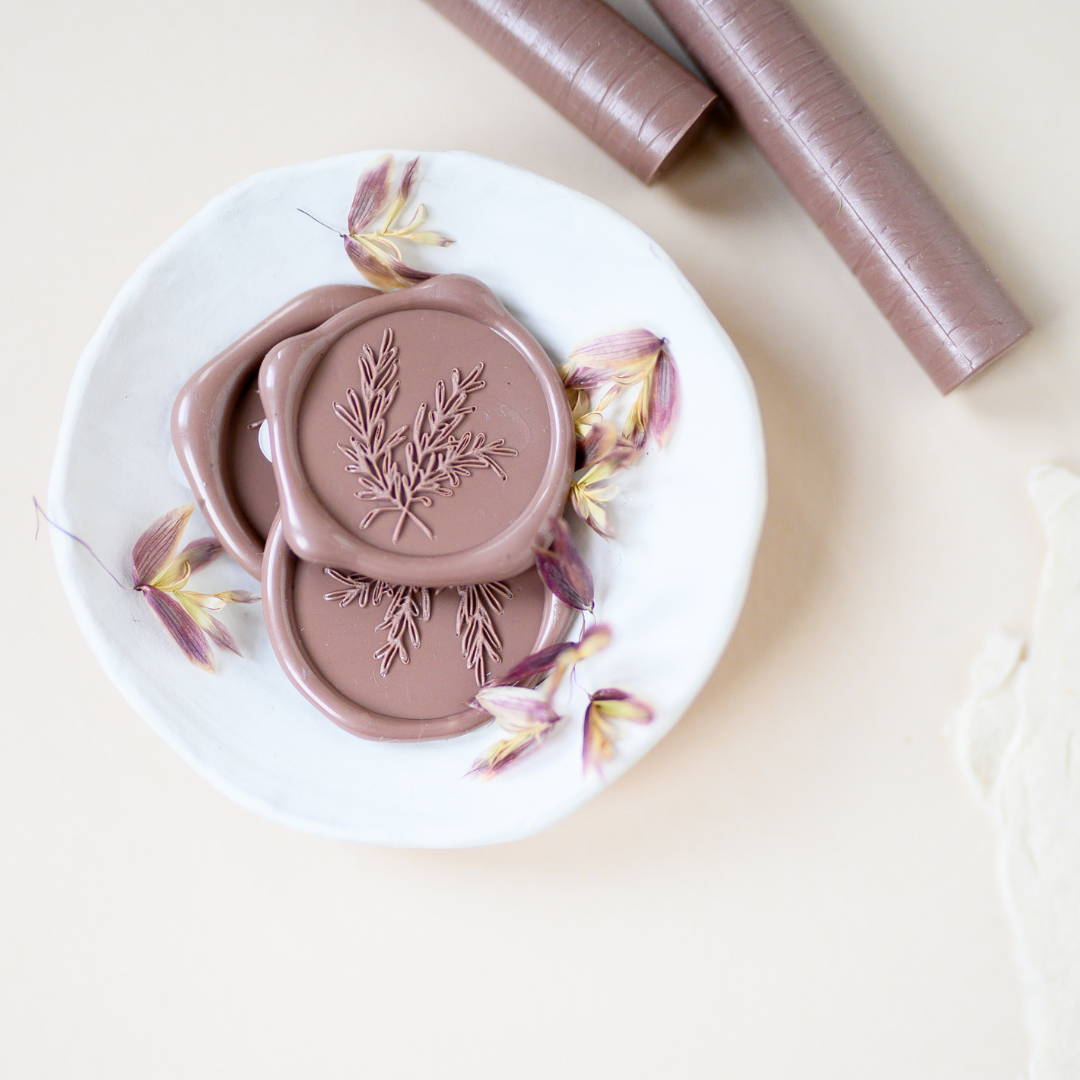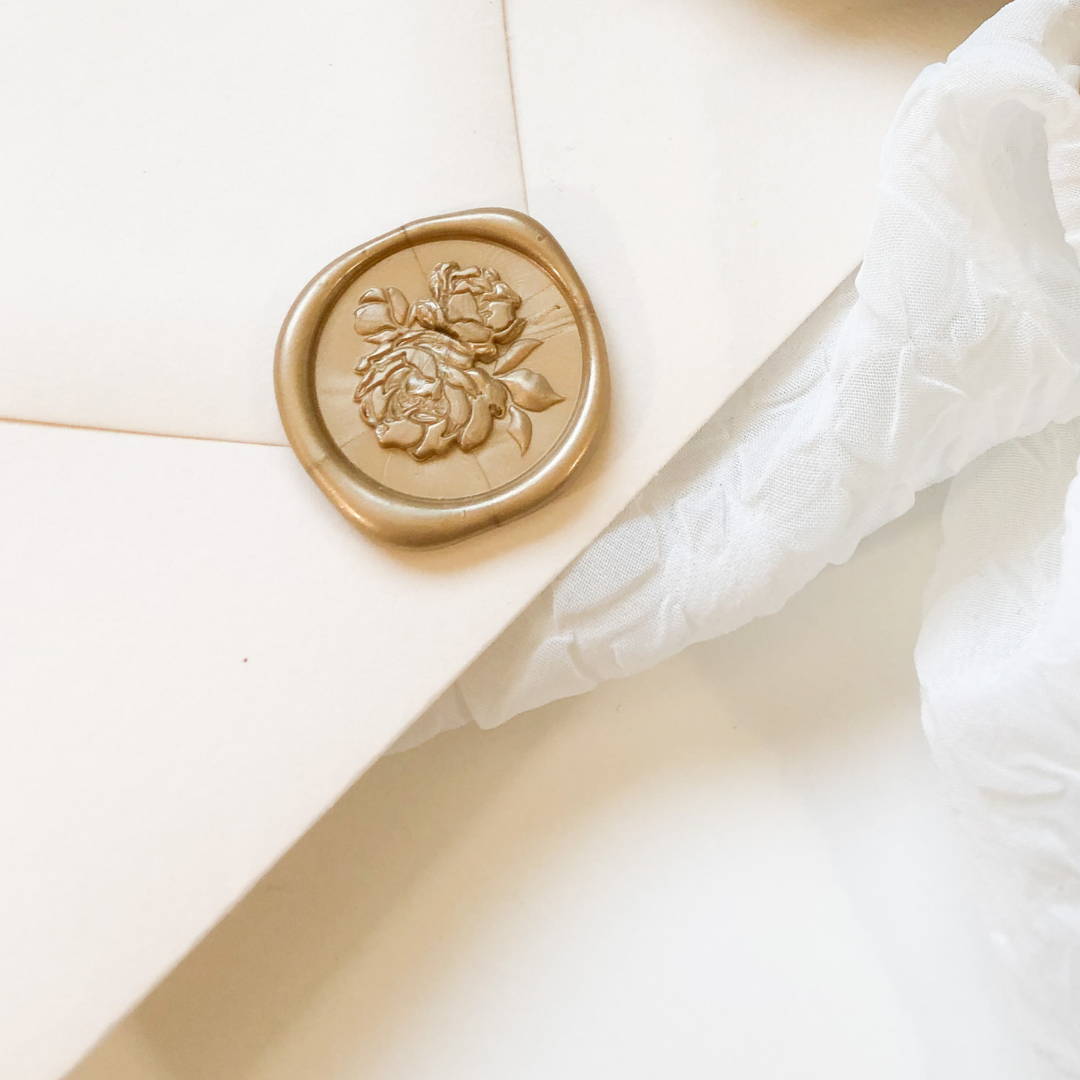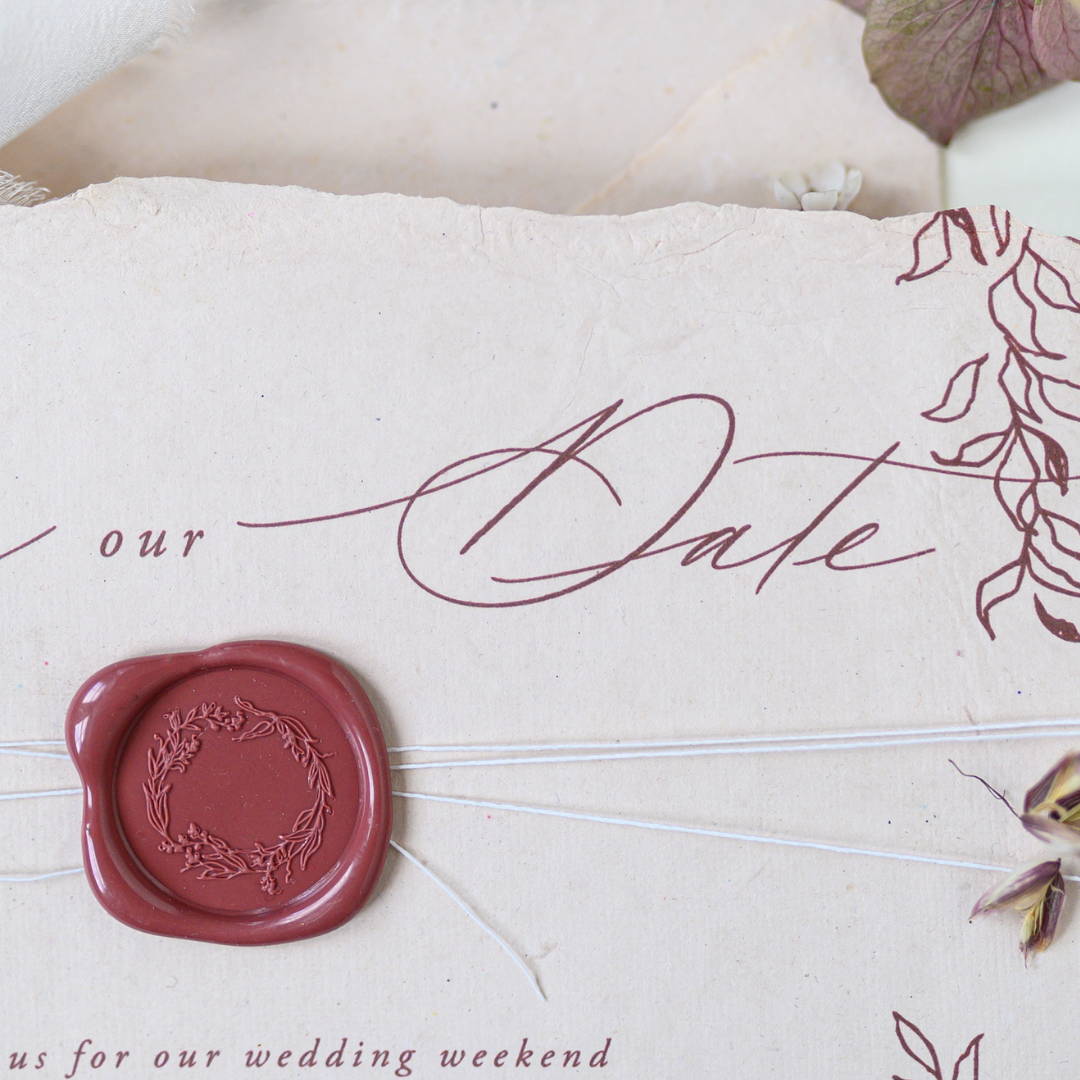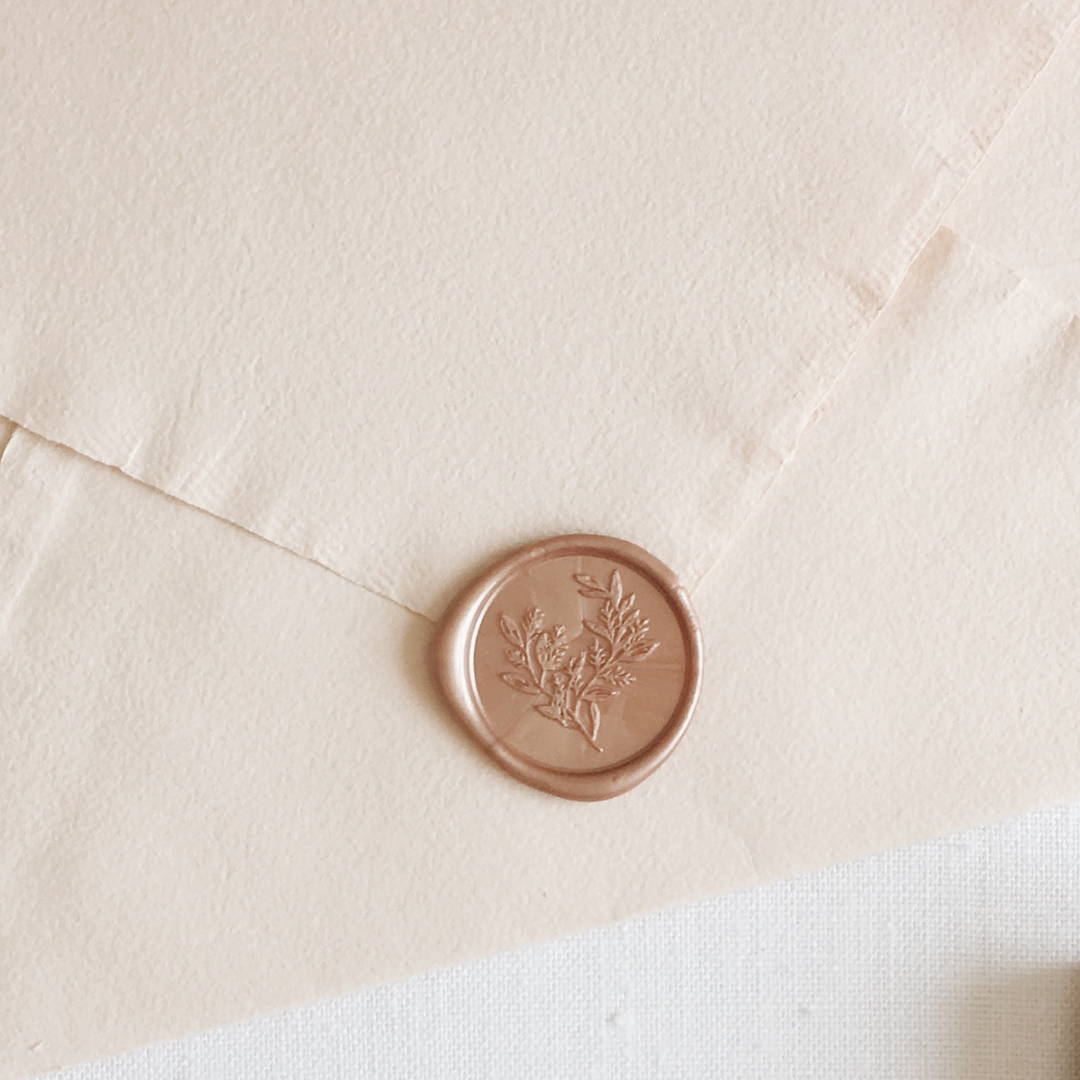 Despite all of the stress that comes with planning a wedding during a pandemic, we hope you can try and enjoy the process! Remember to take time to celebrate the fact that you're engaged and in love! Take time for yourself and whether you elope, have the wedding you planned (or a version of), whether there are 20 guests or 100, you are marrying the love of your life and that is all that truly matters.
We are here to help you in any way that we can! If you've got questions about planning your wax seals, send us a message on Instagram or email us at info@artisaire.com
With Love,
ARTISAIRE