Posted by Artisaire on 2021 Jan 22nd
You absolutely love wax seals, but you don't know how make them, or what you need to do it. Fear not, wax seals are simple and we are going to take you through proper planning, products, process, and perfecting to make sure your wax seals are absolute envelope show-stoppers.
Planning, oh how we love you
Having a plan before you start making your seals is very important. There are many different methods to making wax seals and each has their own time and place. We wouldn't recommend tackling 150 wedding invitations with your trusty sealing wax spoon and a tea-light candle (unless you got a bottle of wine or two on hand). The chart below will help you choose the perfect sealing wax for your project:
Method
When To Use
Time Required
Notes

For personal correspondance.
A few letters at a time

None, already made.
Applies like a sticker.

Perfect time-saver,
plus we only send you the best
Products, what you need for your project
Depending on your preferred method, you will need different supplies. We've been providing wax seal products for the last 30 years, if you need any help or recommendations we are happy to help. After you get an idea of what products are needed we will move on to how to use them.
The glue-gun method is the staple of making wax seals. It gives you enough flexibility to get creative while not being overly time consuming. For a project with the glue gun method you will need:
Wax Stamp

Sealing Wax Sticks (approx. 40 seals per 5 pack)

Low Temperature Glue Gun (0.44" diameter)

Lunch Kit Ice pack (a zip-lock bag full of ice works as well)

Microfiber Cloth

Silicone Mat (typically found in baking/cooking aisles)
---
Glue Gun Method Recommendations
---
Light a scented handle, then gush your feelings on paper to your loved ones. The sealing wax spoon method is perfect for slowing down and taking your time. You will need:
Wax Stamp

Sealing Wax Beads (1 bead per seal)

Sealing Wax Spoon

Lunch Kit Ice Pack

Microfiber Cloth

Silicone Mat (typically found in baking/cooking aisles)
---
Sealing Wax Bead Method Recommendations
---
If you are short on time, or have a lot of seals to make, we can take care of it for you. Our Wax Seals are pre-made and finished with an adhesive backing. Giving you the perfect wax seal look in seconds. What you'll need:
Wax Seals, and nothing else.
---
---
Process, step by step to beautiful wax seals
Now comes the fun part, actually making your wax seals. We recommend gather all your supplies before you start, and clearing your work space as sealing can be messy. To get started, chill your wax stamp on ice, and make sure you have a silicone mat to place your spoon or sealing wax gun down on.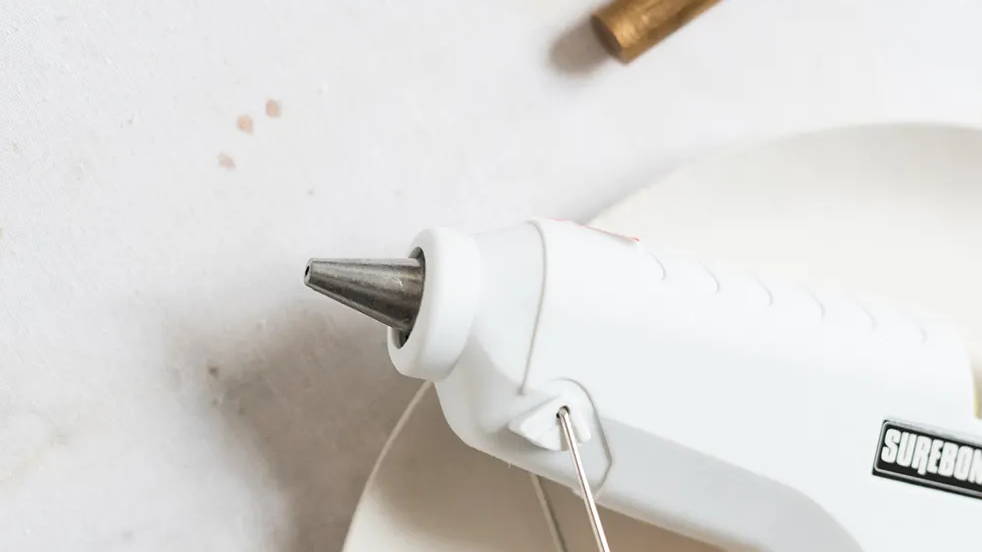 Plug Sealing Wax gun into electrical plug (comes with a North American plug)

Insert 2 sealing wax sticks, requires 2 sticks in the chamber to dispense

Wait 5-7 minutes for sealing wax gun to heat up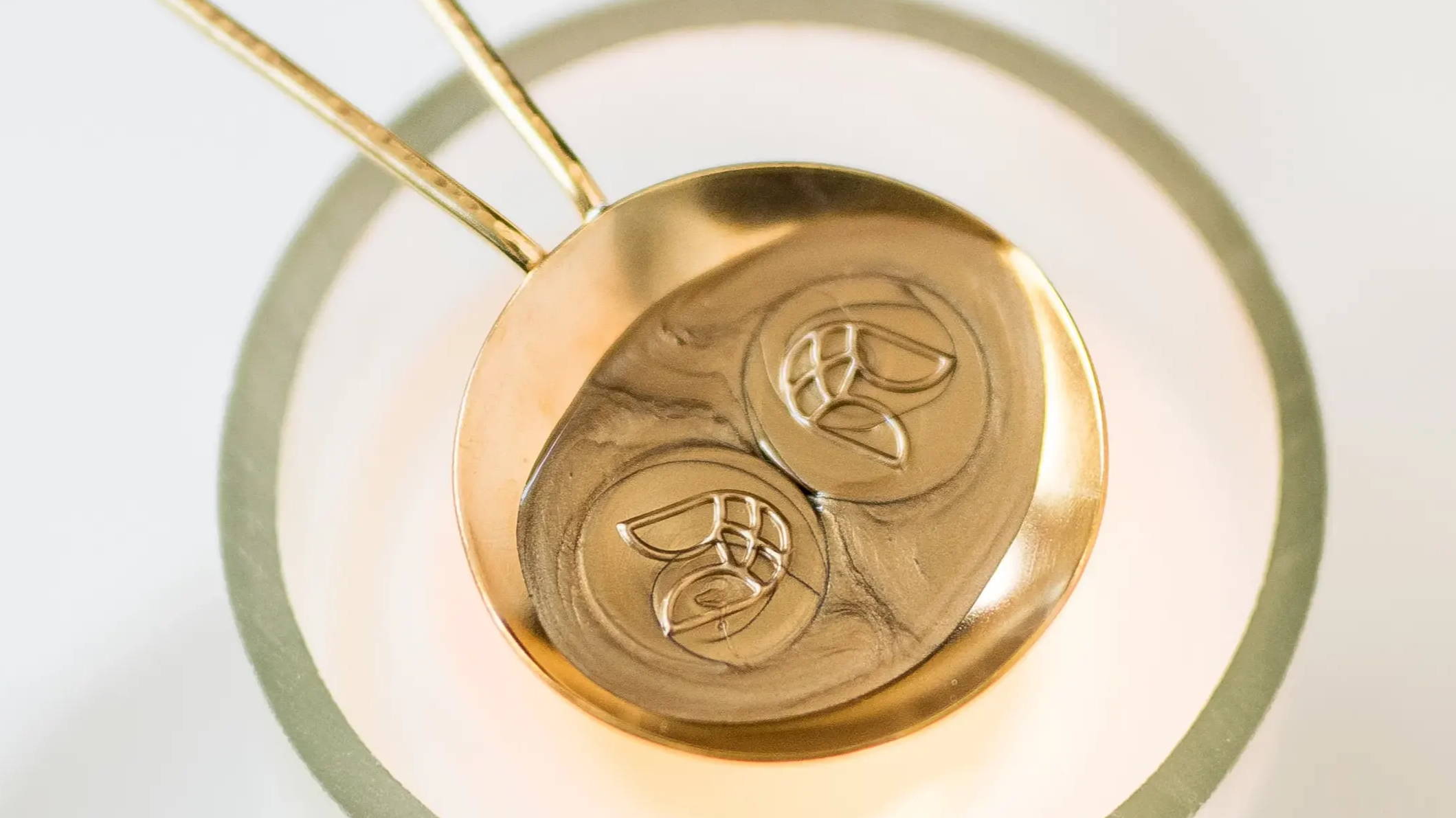 Light candle or an open flame

Place 1 bead into sealing wax spoon

Ensure protective cover is on spoon

Hold spoon above flame, avoiding direct contact

Wait 1-2 minutes for bead to melt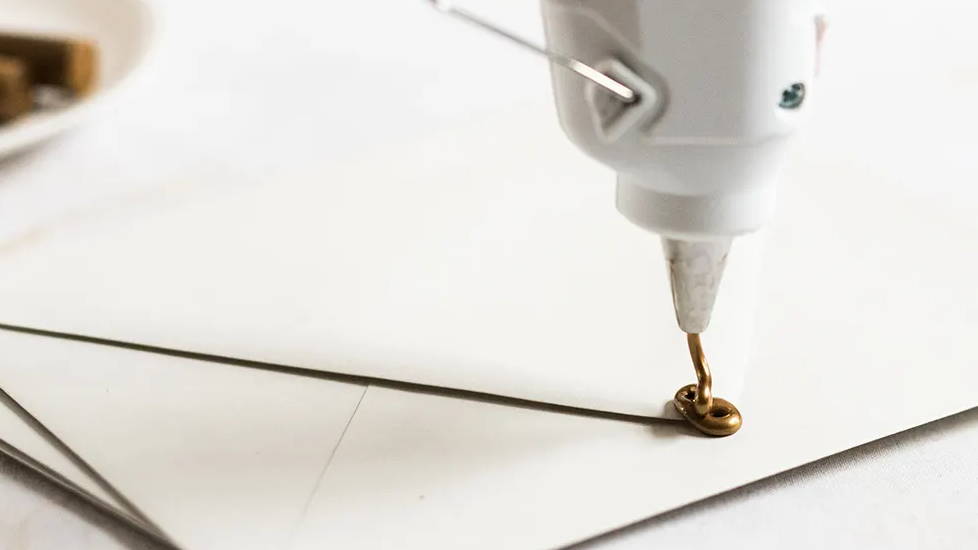 Hold your sealing wax gun 1-2 inches above your surface and squeeze the trigger

Aim for a pour slightly larger than your stamp

Place Sealing Wax Gun on silicone mat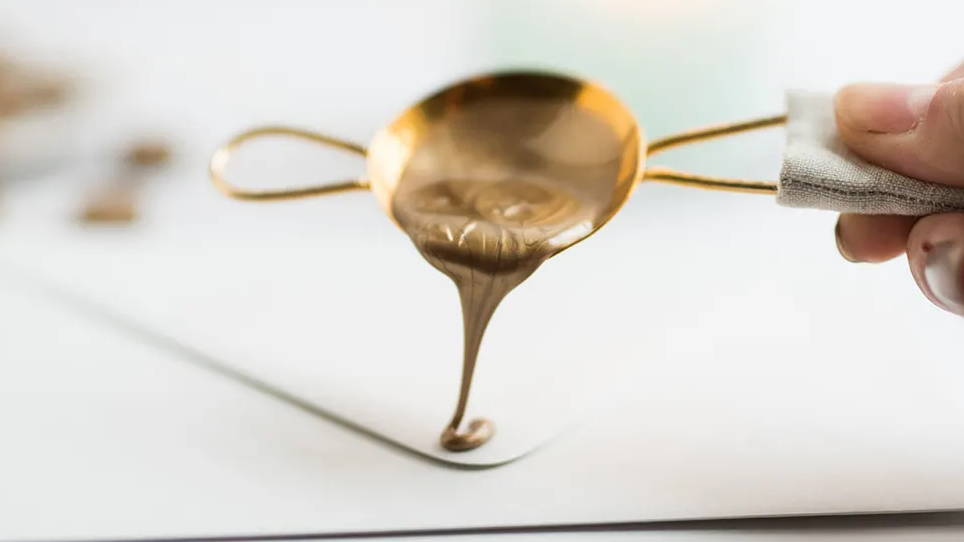 Pour liquid sealing wax onto your surface

Aim for a pour slightly larger than your stamp

Place spoon on silicone mat after pouring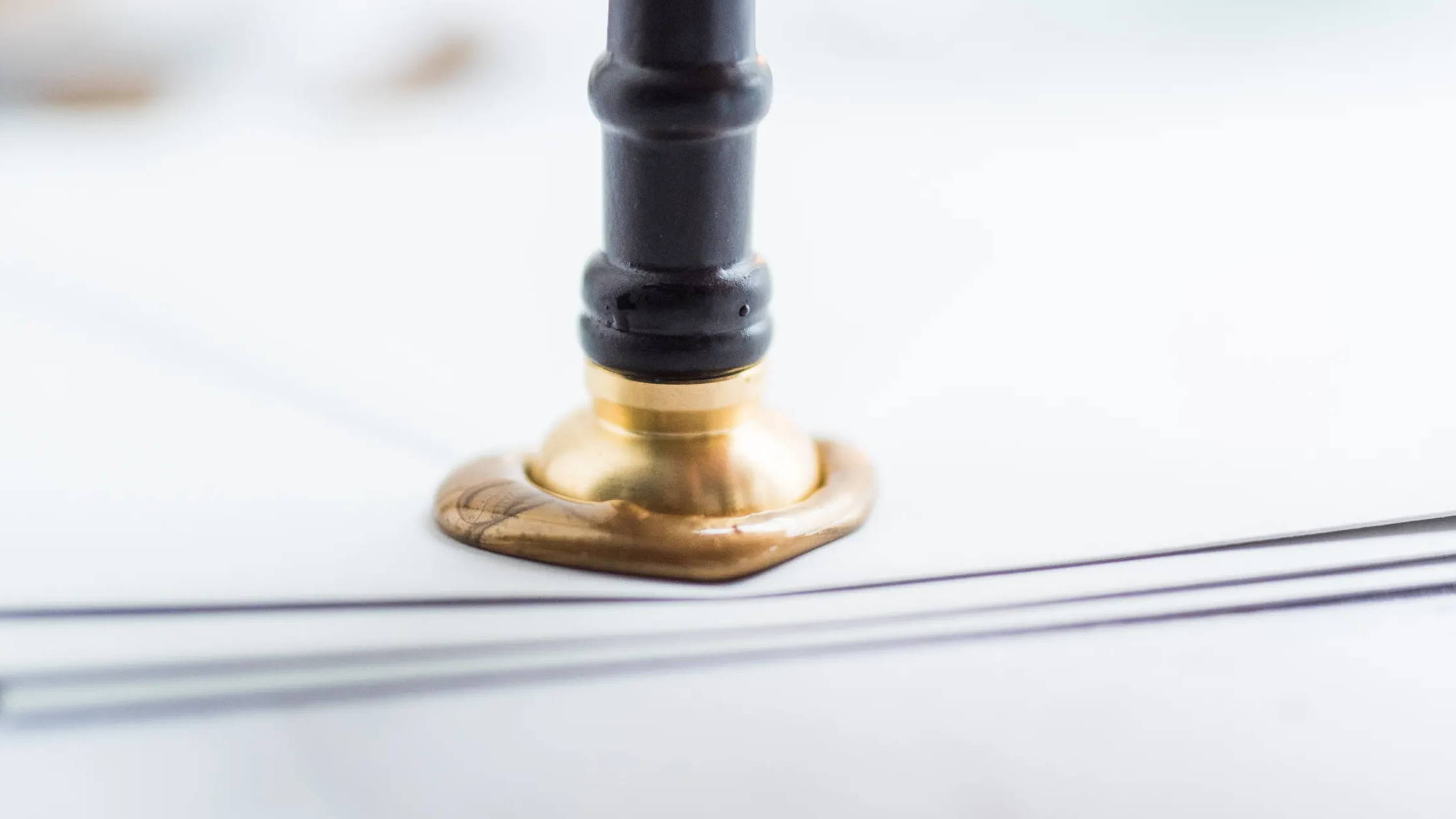 Wipe the head of your wax stamp off with a microfiber cloth or your palm, then press into sealing wax. Leave for 5 - 10 seconds then gently peel your stamp away. If it sticks, allow more time to cool. If there is a lot of sticking, try letting your sealing wax cool a bit before stamping.
Perfecting, little secrets that make all the difference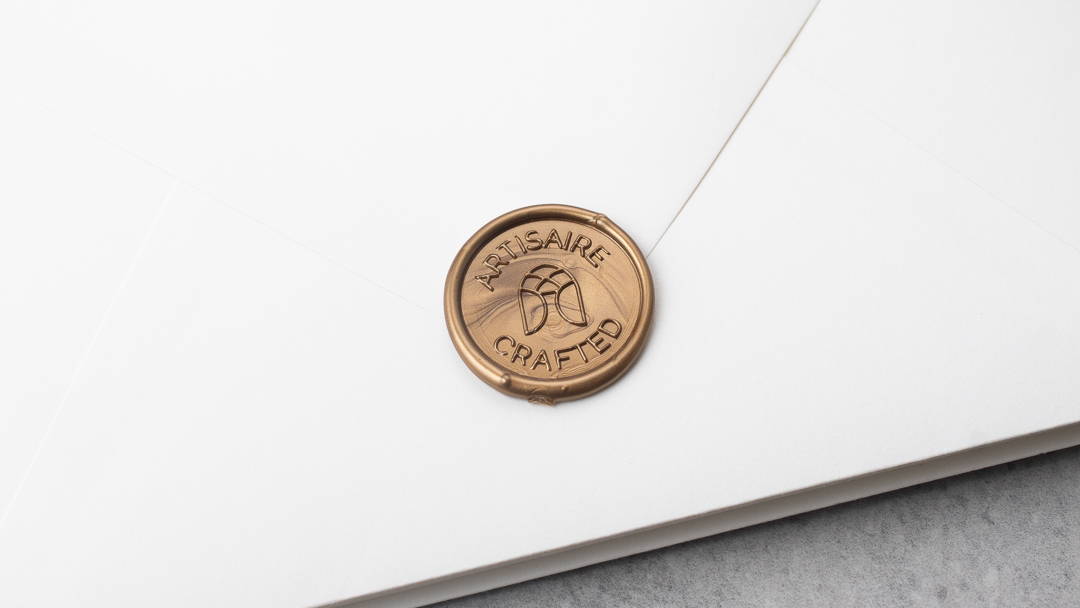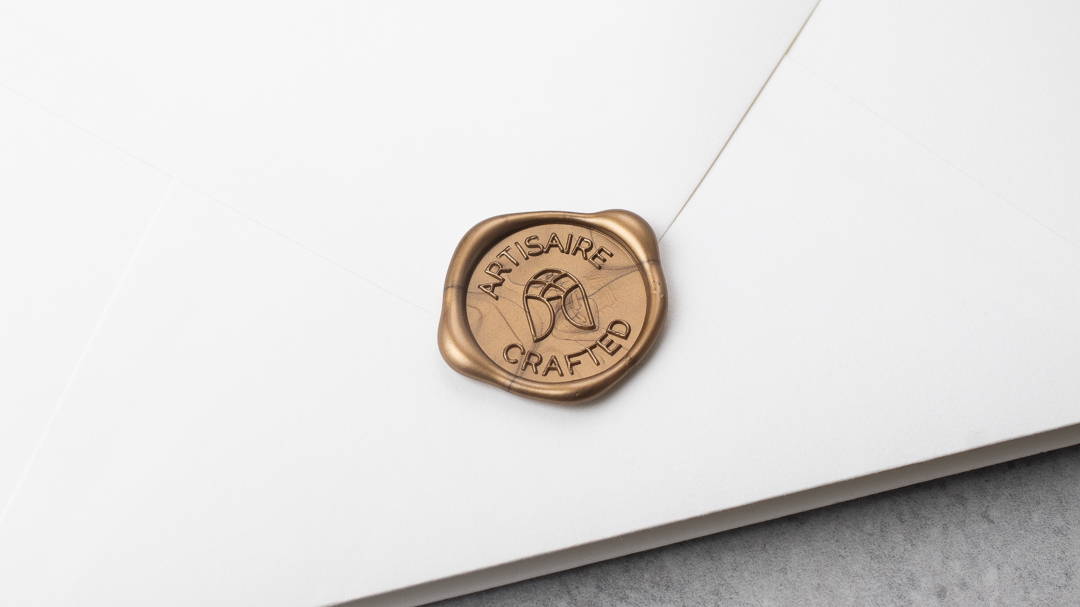 The look of your seals depends a lot on how your pour them. Experiment with different heights from your envelopes, as well as patterns. Going low, and keeping your glue gun steady will create a very round looking seal. Whereas pouring a bit higher and being random will create an organic look.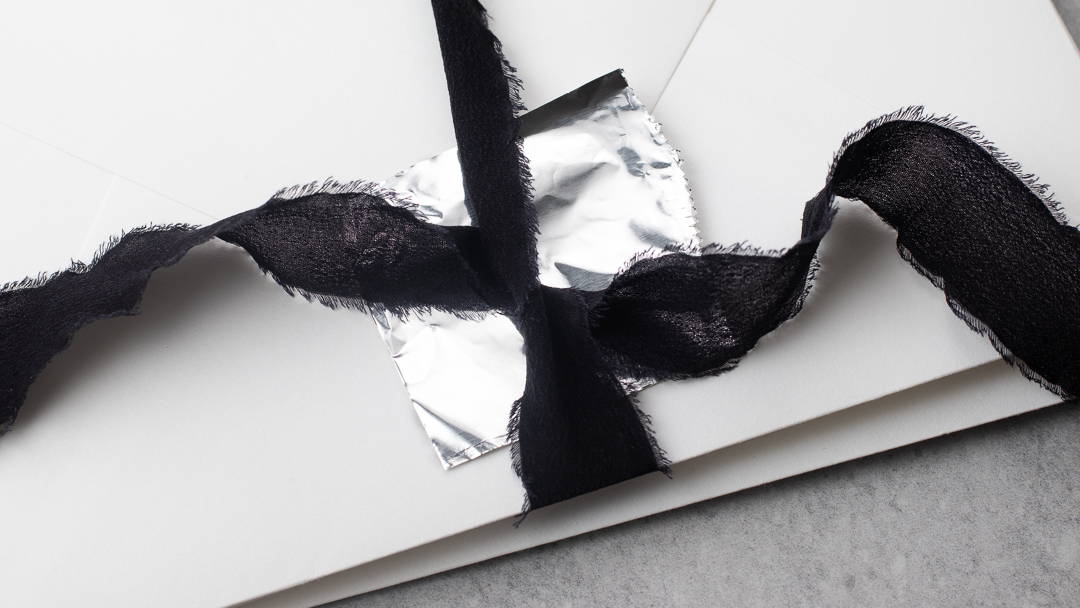 To get the perfect belly-band first cut a strip of aluminium foil or silicone and place behind your belly-band. Make sure your band is tight then pour some wax on the joining sections. Allow to cool for a moment, then pour more sealing wax on the joining section and press into the wax with your stamp.
We hope you've enjoyed our step-by-step guide to making wax seals #theartisaireway and hope this has been helpful and informative!

Whether you are planning to add wax seals to your envelopes, wedding invitations, rsvp cards, save the dates, seating charts, or any other application – as long as you have the right tools and the time to practice your technique, you can create something truly beautiful!