Posted by Artisaire on 2020 Nov 13th
Delicate and sophisticated, the raw edge is quickly capturing hearts at Artisaire. A gorgeous way to embellish envelopes the raw edge makes a firm statement, "I like it beautiful and I am not afraid to break the mold".
Characterized by an incomplete edge, and capitalized by a deep engraving, we are going to walk you through how to get this front page look.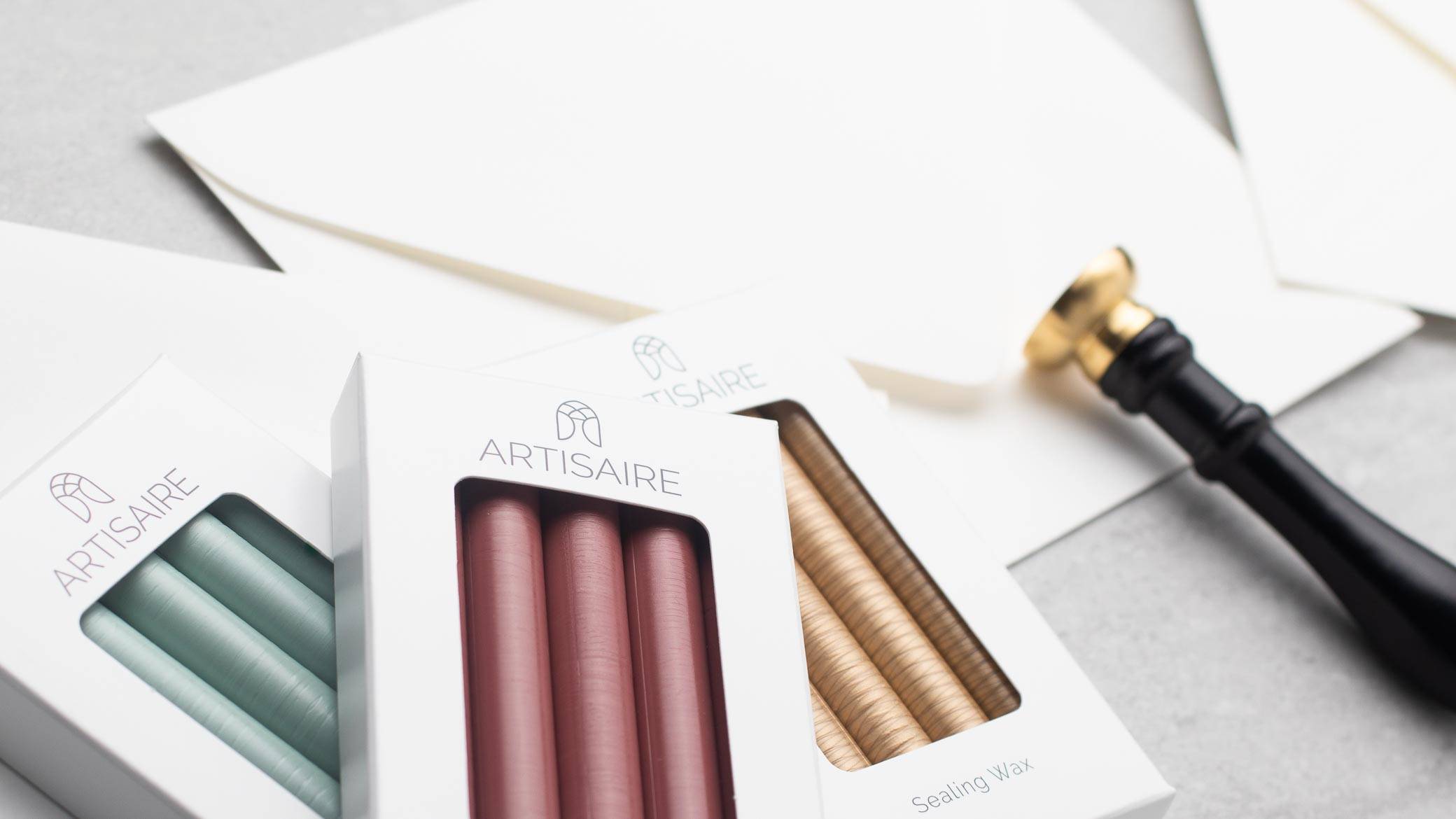 For our supply list, the raw edge only requires the basics of wax sealing, plus 1 accessory that will make the process much easier. If you want a refresher on wax sealing read our guide on how to make wax seals.
You will need:
Ice Pack (try to avoid direct contact with wax stamp)
Power Bar with switch (more on this later)
We will give you recommendations on the best colors and designs to use for this look further down in the how to style it section.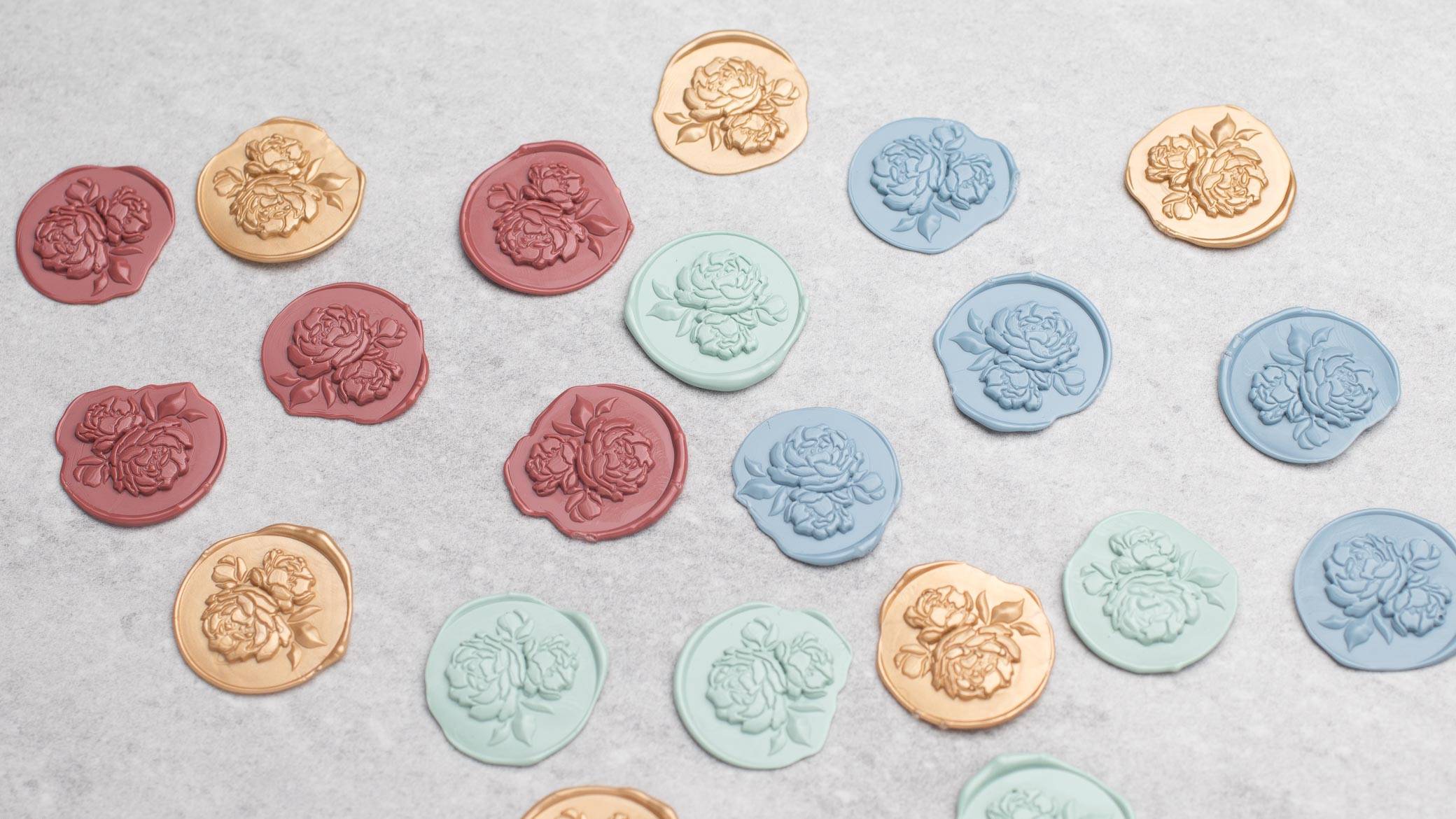 Getting the perfect raw edge can be tricky as it goes against typical methods. We recommend experimenting on scrap paper or a silicone surface to get comfortable before using it on any project.
For this tutorial we are assuming you are using ARTISAIRE products. This can work with other brands, however we are going over how to get this look with our products..
To melt your sealing wax simply insert your sticks into the sealing wax gun and let it melt. For best results melt your sealing wax to a cooler, thicker consistency. To easily manage temperature, plug your sealing wax gun into a power bar that has an on/off switch.
The perfect consistency will give you a bit of resistance in the trigger as you pour. If your sealing wax comes out effortlessly it may be too heated. In this scenario simply let your sealing wax cool for 15-20 seconds before stamping.
Make sure you turn your power bar off as you are waiting so your sealing wax doesn't continue to heat up.
Perfecting your pour is the hardest part to this technique, and where you'll want to trouble shoot the most. Too much sealing wax and you'll end up creating a lip, and too little won't showcase your design properly.
Our best guideline is pour enough wax for a size smaller. For example, if you are using a 1" diameter wax stamp (our standard), pour as if you are making a 0.75" wax seal. For those who are new to wax seals, try pouring slightly larger than half the diameter of your wax stamp.
This is the part that will take the most to get used to, so don't be afraid to practice, practice, practice!
This step is very close to how you would normally make a wax seal. You want to give a good amount of pressure when stamping, and pay attention to how much sealing wax is coming out from the stamp and creating a lip. If you used too much sealing wax you can try to save the seal by not pressing all the way.
Pressure is the most important part to stamping raw edge. A lack of pressure when stamping may create seals where the engraving was not filled fully. If you keep on getting too big of a lip, pour less sealing wax.
And finally our favorite step, the reveal!
After stamping, give your seal 5-10 seconds to cool. Then do a test pull, if you do not feel the sealing wax gripping the wax stamp it is good to pull off. If there is a bit of stickiness give your wax seal more time to cool.
Raw edge is more delicate in the reveal step as there is no lip to put pressure on, we recommend giving extra time to cool.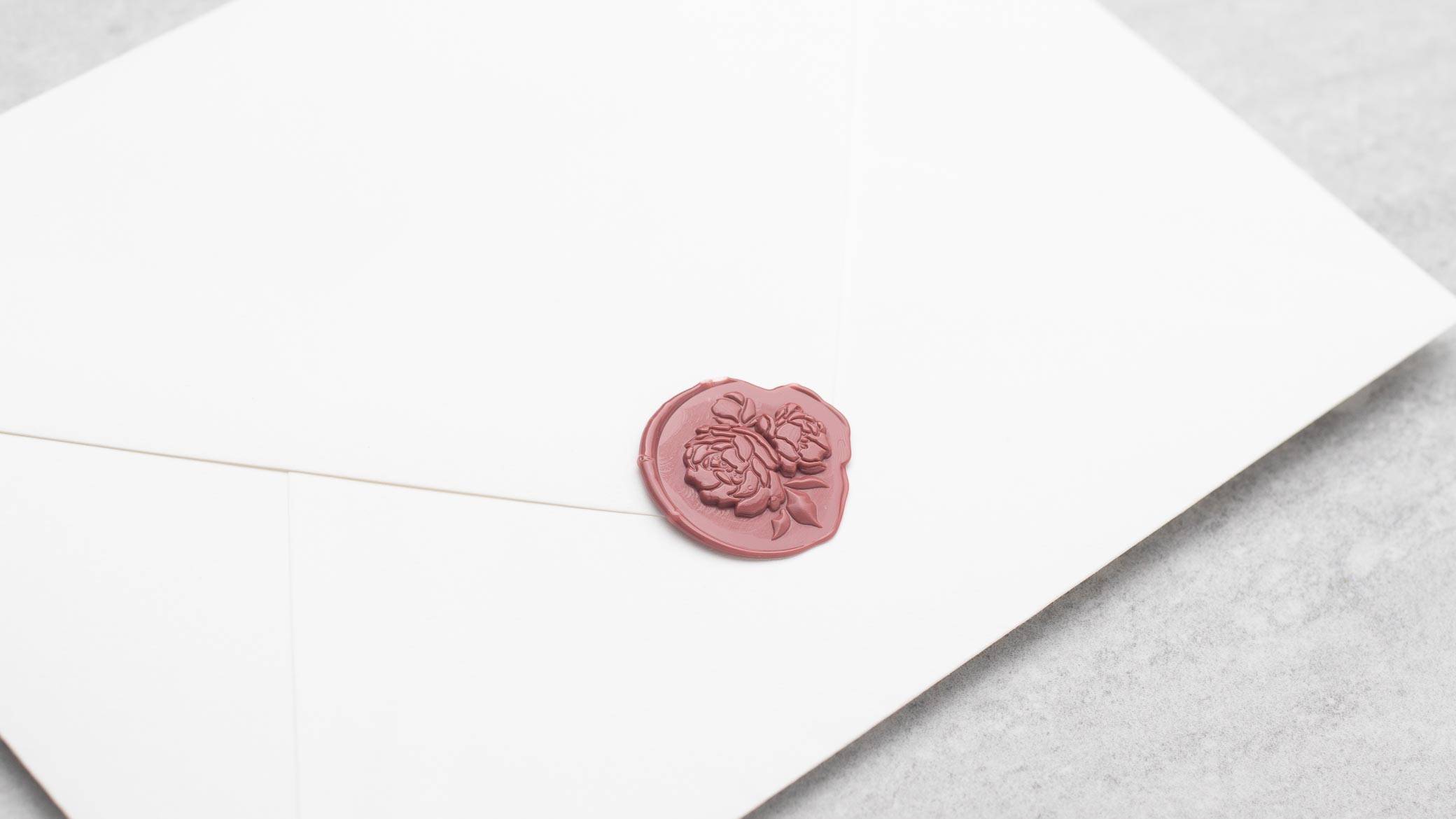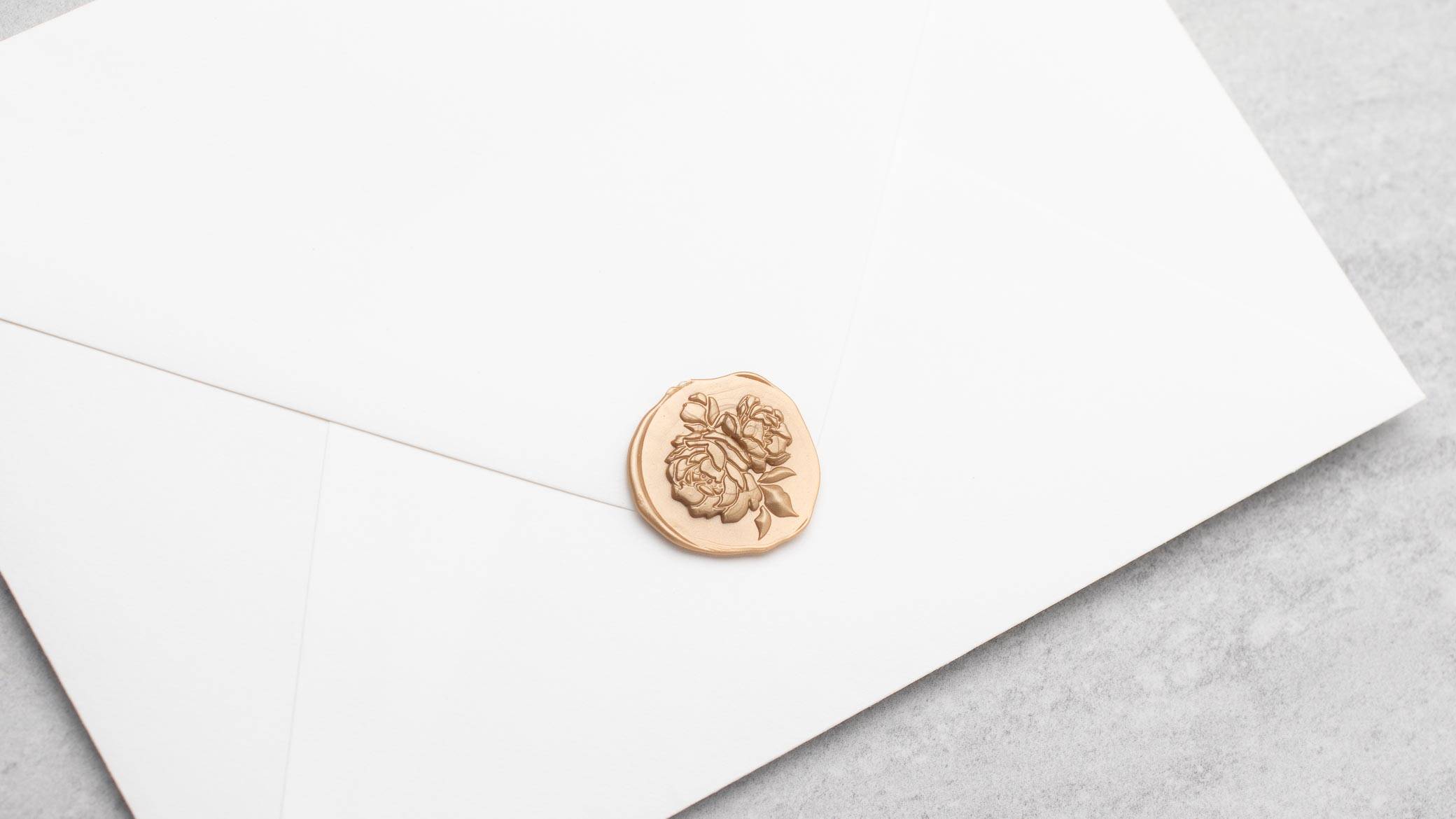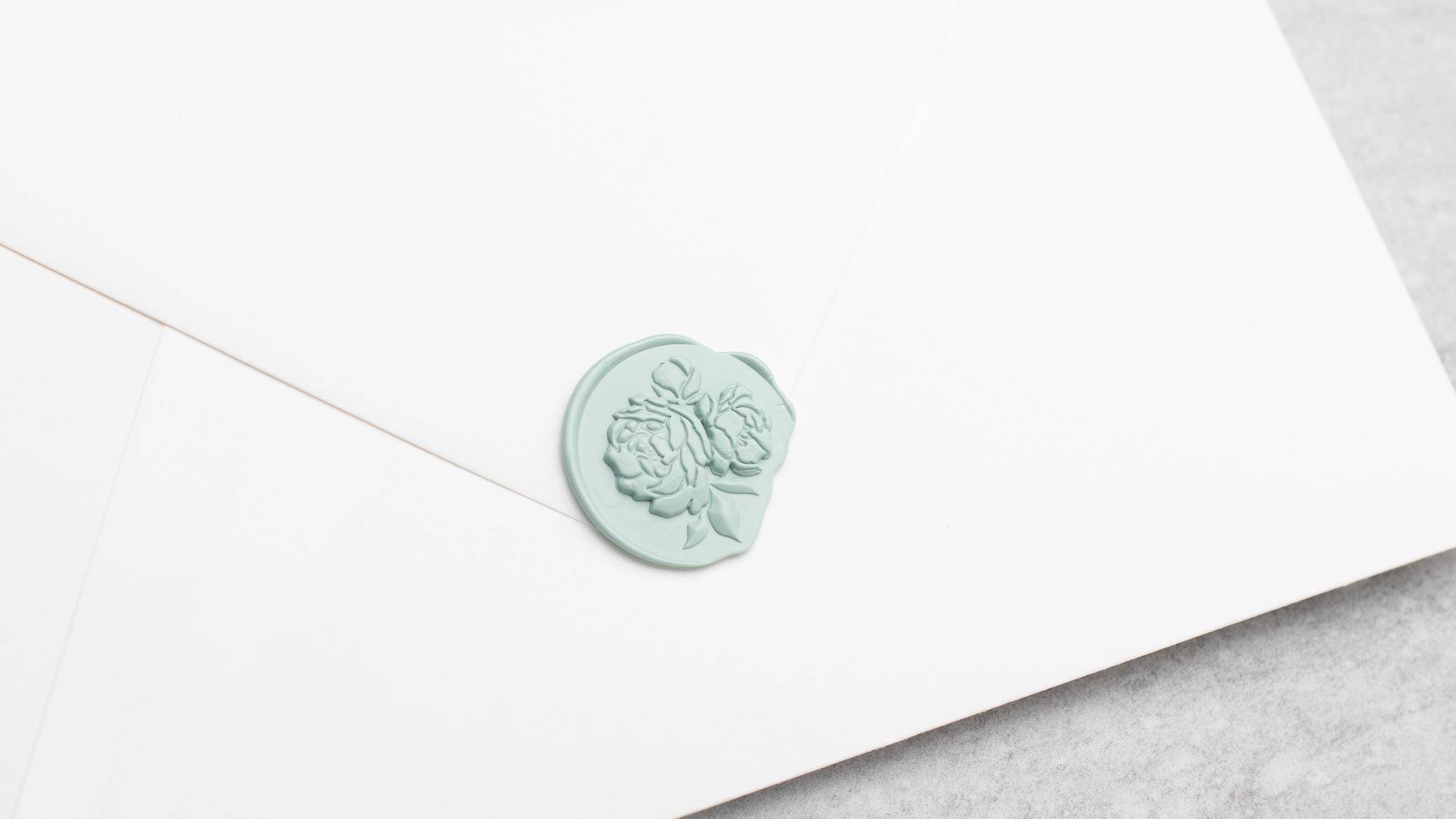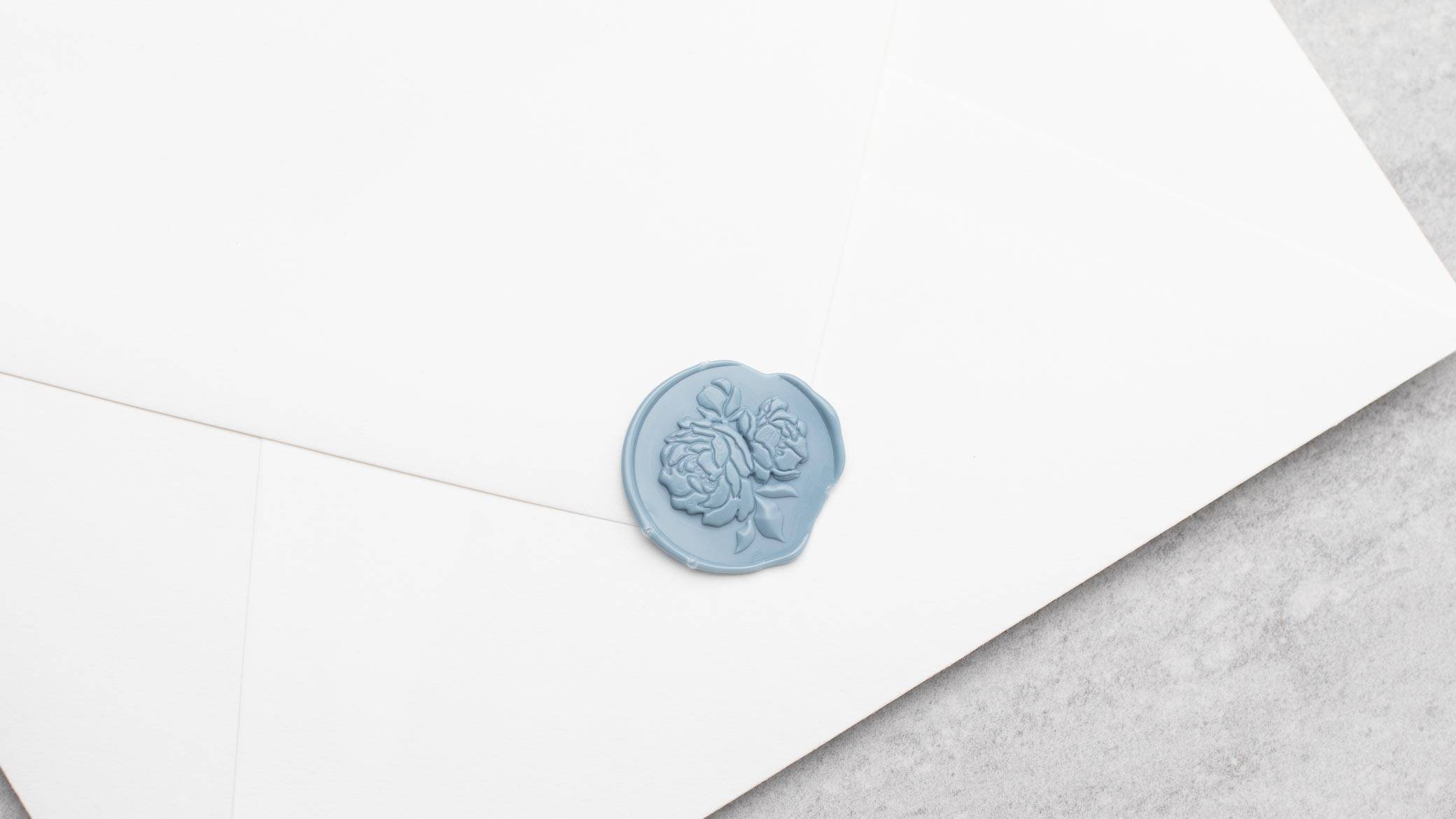 The best designs for this look are deeply engraved, centered, and with minimal use of the border.
We recommend using our non-metallic or recycled edition colors for this look. As they are thicker than our metallics they will be easier to work with. That being said, you can definitely pull this look off using a metallic color, it will just take more effort.
This ends our how to on making raw edge wax seals. We hope this will help you effortlessly elevate your stationery with this genuine look. As always we love to see your work, tag us and #artisaire so we can share some love!
With Love,
ARTISAIRE