This tutorial is going to be equal parts relaxing and gorgeous. We are going to show you how to add lavender to your wax seals. Wax seals definitely elevate any stationery piece, and we are absolutely in love with how they combine with botanicals. (today is lavender, but we might do more tutorials!)
Now let's take a deep, relaxing breath and dive in.
For this project you will need the standard wax sealing kit (read our how to make wax seals for more info). The magical ingredient is of course, lavender.
We offer a lavender satchel that contains 10 grams of lavender, which is enough to make about 50 wax seals. This may vary depending on how much lavender you like in your seals.
You will need:
Sealing Wax Sticks - each 5 pack makes up to 40 wax seals
Ice Pack (try to avoid direct contact with wax stamp)
Lavender - 10 grams makes up to 50 wax seals
Once you've gathered your supplies it's time to get into the method.
Adding lavender to your wax seals is a very simple process. Just a simple pour, spinkle, press, reveal!
We recommend starting with a clear desk or surface, with scrap paper or mat under your sealing wax gun (sometimes it drips), and an ice pack to cool your wax stamp.
Be sure to add a towel or some layer of separation from the ice pack and wax stamp to avoid condensation, as water build up can create some unsightly spotting in seals.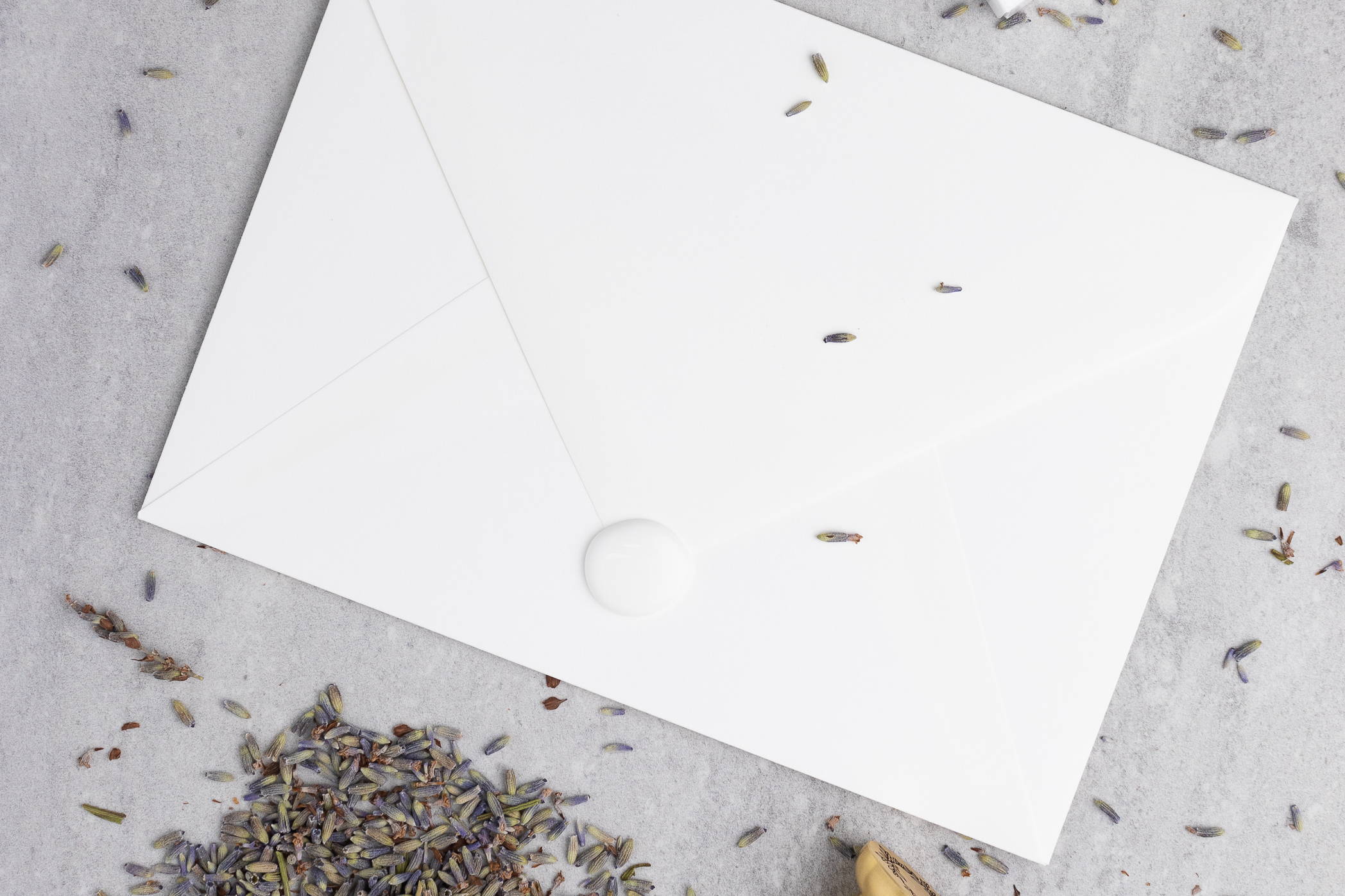 When pouring for lavender wax seals, you want to aim for a wax puddle slightly smaller than your wax stamp. Our standard wax stamp is 1" in diameter, so a pour roughly the size of a quarter is perfect.
Wax seals are an art form and that is the beauty of making them yourself. If you want to pour more or less wax, whatever the amount, it's the perfect amount. We always recommend experimenting and finding what you like!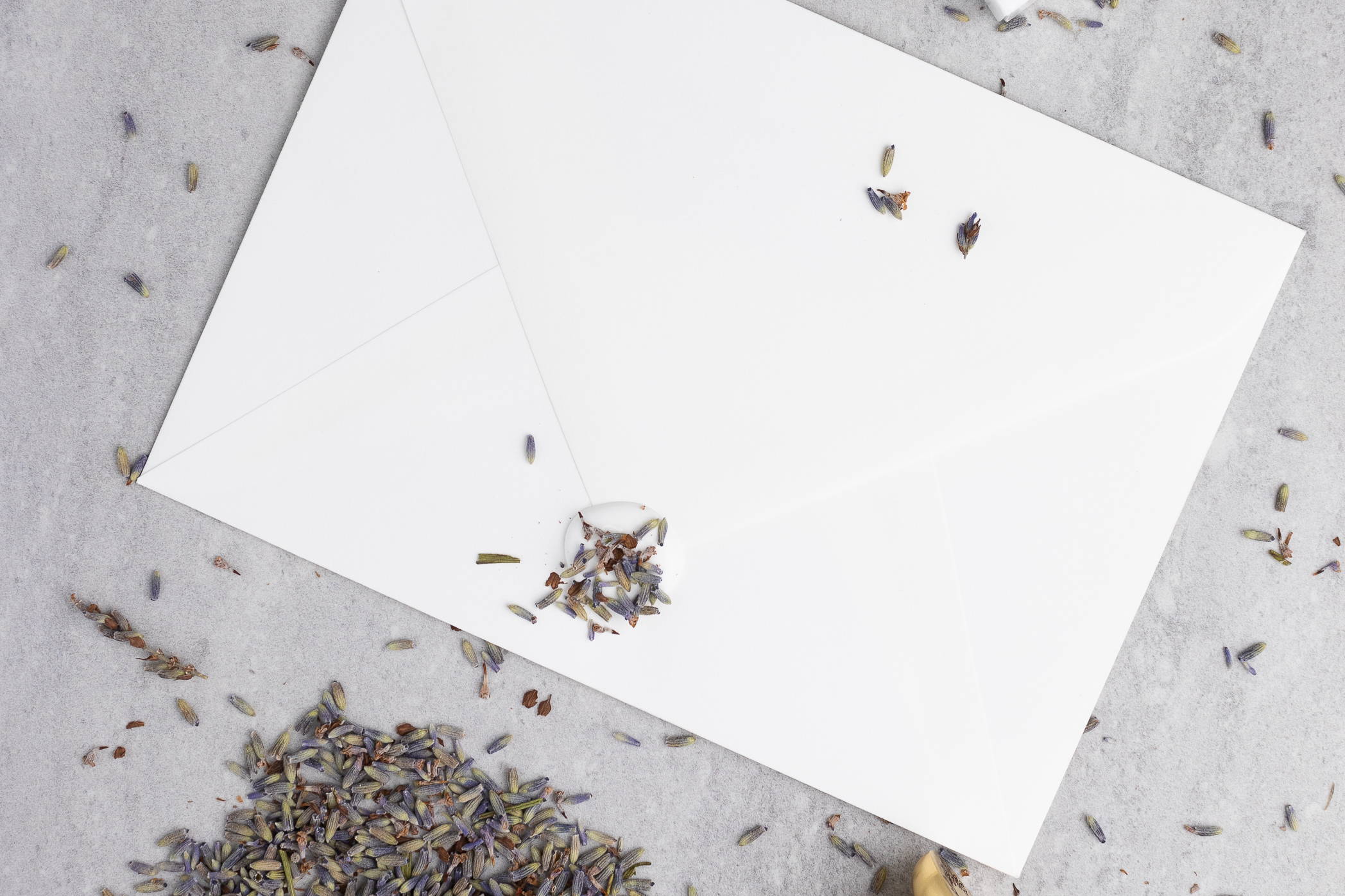 And now time for the sprinkle. Simply grab a pinch of lavender and sprinkle. There is no wrong way to sprinkle, as Bob Ross once said "we don't make mistakes, just happy accidents". It's up to you if you want to get messy, or just want a few flecks.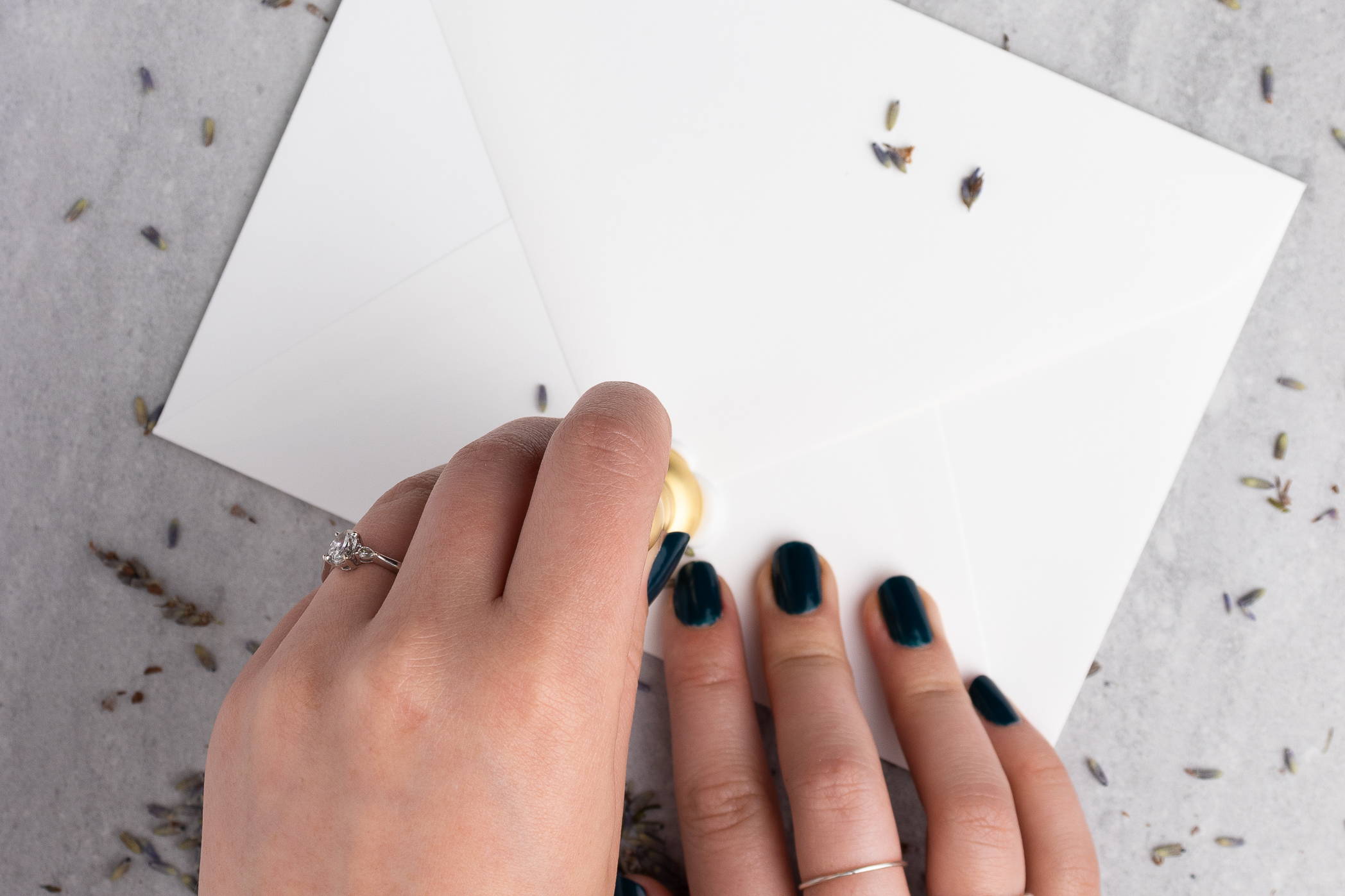 Once you've got your sealing wax poured and lavender sprinkled, you are ready to stamp. Remove your wax stamp from the ice pack, wipe off any condensation (the palm of your hand works best), and press into the sealing wax with even pressure.
For best results keep your hand over-top of the wax stamp and press with a good amount of force. This will make it easier to get a full and even impression.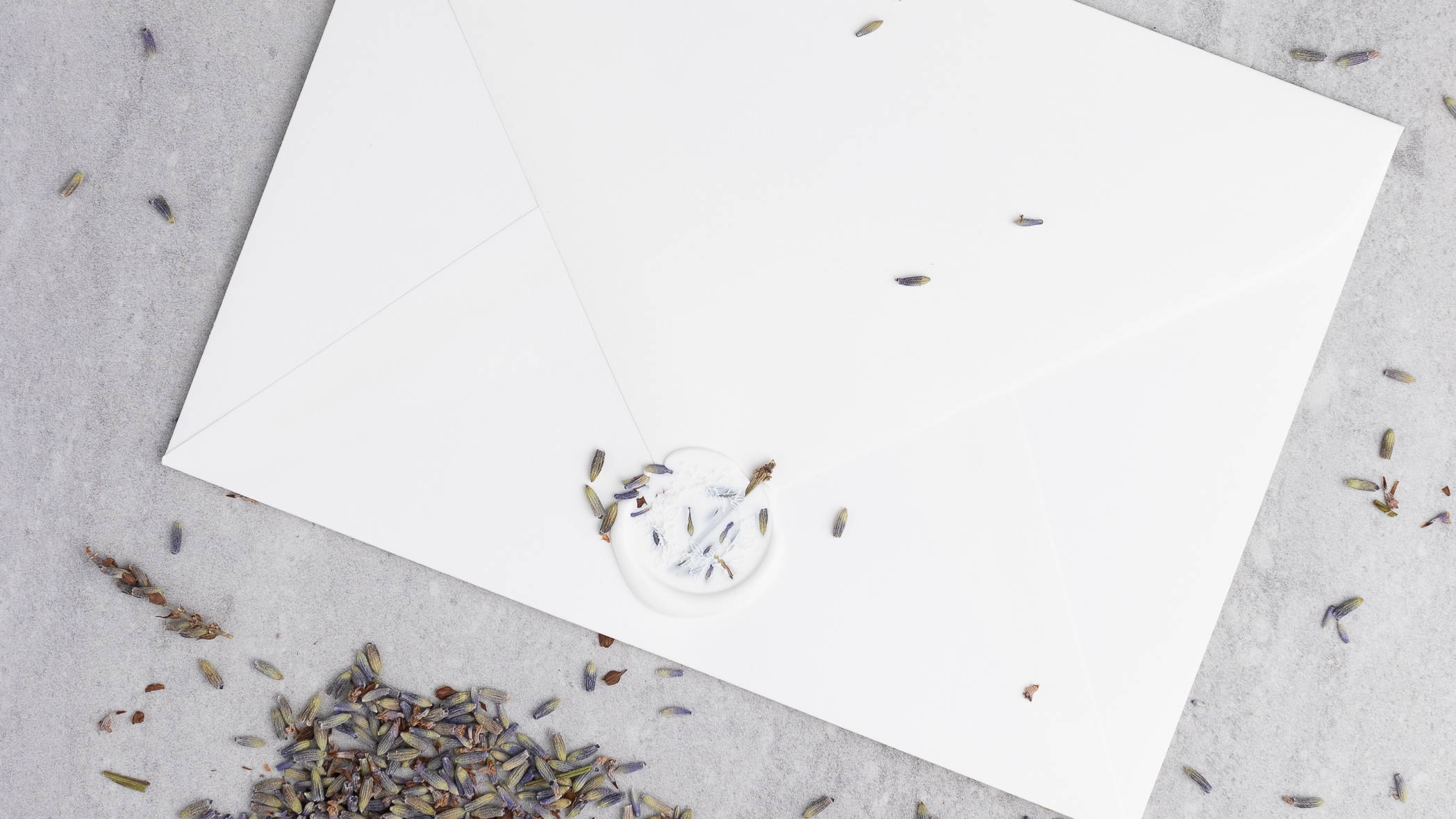 Typically we'd love some sort of drum roll for the reveal as it is super exciting. However for this lavender filled moment, we took a deep breath through the nose, and exhaled through the mouth as we waited 5-10 seconds for the sealing wax to cool.

After waiting, give your wax stamp a test pull, if there is no sticking you are good to pull off and reveal. If you still get a bit of sticking let it cool a bit longer.
If it is still sticking while the sides are hardened, press against the side of the wax seal with your fingers as you pull the stamp up to reveal.
We covered the methods to creating gorgeous lavender wax seals. Hopefully you have lavender beauties ready to make someone's day. There is nothing better than sending a sentimental letter to a loved one while wrapped up in such a relaxed atmosphere. We love to see what you create so don't forget to tag us on insta @artisare, #artisaire, as we re-gram our favorites!
With Love,
ARTISAIRE